Artist Statement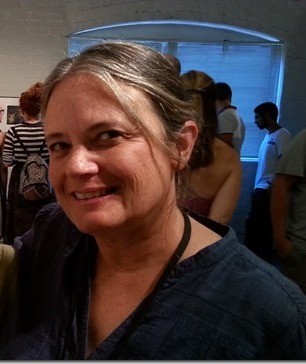 Art is a necessary and permanent part of my life. Drawing is my preferred medium. In 1988, while living in Wyoming, I was introduced to lithography by a visiting art instructor. This experience set me on a path of combining my love of drawing, with the challenges of this printmaking process.
In 1798, lithography was discovered by Alois Senefelder. The image is drawn on limestone, chemically processed, inked, and printed. The stone's smooth surface accentuates drawn lines and brings drawing styles to life. My unique vision develops, while combining printmaking techniques and draftsmanship.
Over the past several years, I have been exploring waterless lithography. This is a newer technique of lithography which is based on the older printmaking principles. Aluminum plates are used for the drawing surface. With this surface I can create varied lines, textures, and color combinations, to supplement the initial drawing. I am intrigued by people. I capture individuals in their solitary state, concerned with their inner thoughts, quiet solitude, and their escape from the hecticness of everyday life.
I work in lithography because I enjoy the physical activity of the printmaking process. Printmaking will remain an integral part of my life.